In a rapidly evolving PHP ecosystem, the tools, technologies, and strategies used in developing PHP applications can change overnight. While challenging, this gives teams who stay up to date with the latest PHP news and industry data an enormous advantage.
That's why every year Zend conducts a survey of the PHP landscape – collecting data from PHP development professionals around the world – and presents that data alongside thought-provoking analysis from our team of PHP experts.
About the 2023 PHP Landscape Report
In our 2023 PHP Landscape Report provides inside data and analysis on key areas of the PHP development experience, including: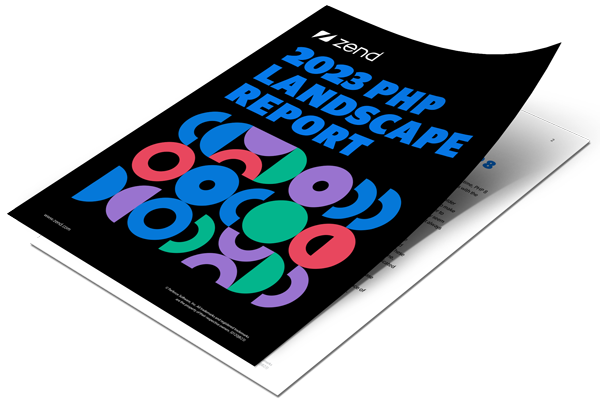 Top PHP application types and technologies
PHP development and maintenance priorities
PHP container and orchestration trends and technologies
PHP version adoption and upgrade challenges
PHP trends to watch in 2023 and beyond
And more!
Ready to download your free copy? Fill out the form to access your copy today!