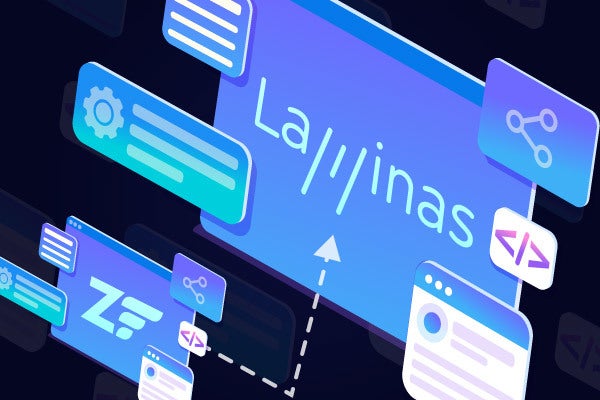 December 3, 2019
Laminas Transition Update
Zend Framework
PHP Development
From Zend Framework to Laminas
Progress on the Laminas transition is moving forward, with a team of experts testing migration tooling and work finalizing on the transition tooling. Slowly but surely, the open questions and work items are coming to completion!
Among the various open questions was one regarding trademarks for the Apigility and Expressive subprojects. We'd originally planned to bring these subprojects under their original names. However, due to a variety of concerns — ranging from legal, to financial, and marketing visibility — in the end, the Technical Steering Committee decided to rename these projects as well.
The Latest on Apigility
Apigility is currently built on the MVC platform. However, since we began work in earnest on Expressive, we have been nudging users towards its middleware runtime for their API needs, as it offers greater flexibility and performance for APIs than the MVC.
While the API tooling for it is not yet complete, it will be one of the first major projects the project works on once Laminas launches. Since there will be no clear migration path from the MVC-based Apigility to middleware (at least, not yet), and because those architectures are so different, we do not plan on making the new offering a "version 2" of the original.
Further, we are uncertain if we will continue any feature development on the MVC-based original offering, though we will be providing ongoing maintenance and security fixes for the foreseeable future.
New Names for Apigility and Expressive
We have decided to rename Apigility to "Laminas API Tools". It will have the organization and vendor "laminas-api-tools", packages and configuration will be prefixed with "api-tools", and the namespace will become Laminas\ApiTools.
The story with Expressive is far simpler, as it is a straight rename. We have decided to rename Expressive to "Mezzio". A word is an alternative form of "Mezzo", the Italian for "middle", which we felt had a good affinity with middleware!
New Release Timeline
Due to these changes, we have had to do some new development on the transfer and migration tooling, which is leading to new testing cycles as well. Additionally, this is impacting some of the web development (domain names, logos, content, etc.), which will take time to implement. While we can likely be done in the next 2-3 weeks, that puts us right in the middle of holiday and end-of-year vacations for many of our developers and consumers. As such, we are pushing the release date to the first full week of January 2020.
Migration Changes Ready for Testing
We have finished our internal testing of the migration changes, and are ready for users to help test:
Report your results in the #laminas-migration-testing channel of the Zend Framework Slack. We'd like to hear all results, both positive and negative, along with details of the type of application tested. This will help us verify how well the tool works, what new development we need to do, and what FAQ items we may need to publish with the migration documentation once we go live.
Per the testing document, please remember: these packages are NOT production-ready. Use them for testing the migration tooling only. We're looking forward to the launch of the technical project and appreciate your patience as we get everything lined up!
Connect with Our Team
Do you have any questions or feedback? We'd love to hear from you.