IBM and Zend by Perforce Announcement
IBM and Zend by Perforce will no longer be offering a one-year free license of Zend Server Basic for IBM i users, effective June 30, 2020. Learn more in our blog.
Quickly Build Web and Mobile Apps on IBM i Power Systems
Delivering web-enabled, mobile services across devices requires fast and seamless access to business data. 
Make use of your IBM i Power Systems data and business logic with PHP and Zend Server for IBM i. With it, you can:
Boost innovation.
Lower risk.
Save time.
Minimize costs.
Lower Risk
Maintain peace of mind with 24/7/365 support.
Save Time
Speed efficiency with comprehensive Zend Server tools and services.
Minimize Costs
Increase the ROI of your IBM i investments.
Why Choose Zend Server for IBM i?
There are more than a few reasons that organizations such as Prada, DHL, and Starbucks use Zend Server for IBM i. It provides:
Simple connectivity between IBM i and Db2 so you can make use of your existing data.
Support for IBM's XMLService so you can use your ILE programs and artifacts in web apps.
A certified PHP stack that simplifies the transition to secure, object-oriented frameworks.
Mission-critical, long-term support delivered by tier-4, IBM i experts.
Access to comprehensive enterprise services.
Training for using PHP on the IBM i platform.
Visit the Zend Server page for more information about the product's capabilities.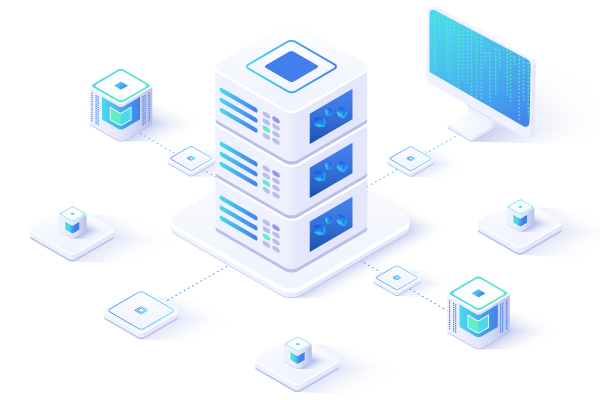 "Pound for pound we're doing something very cost effective. I'd encourage everyone to consider looking at IBM i with Zend Server; you just can't beat it."
"Zend Server has been so well received and accepted throughout the company. The fact that we were able to leverage our existing business logic via PHP was huge."
"By augmenting our existing ERP solution with Zend Server and PHP, our web-centric solutions have enabled the quote process to grow from 65 quotes a week to upwards of 240 quotes a week!"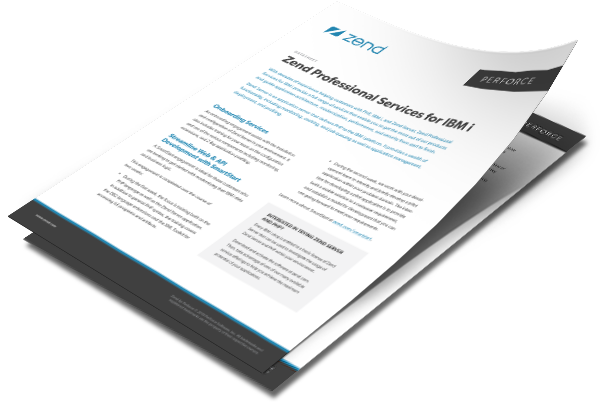 Deliver Modern Apps in Days With Professional Services
Accelerate delivery of new apps by taking advantage of Zend IBM i Professional Services. When you do, our experts — who are highly skilled in both IBM i and PHP — will come to your site and: 
Analyze your business needs and IT environment.
Show your developers how to develop, test, deploy, and maintain a production-ready, PHP application that uses existing RPG code.
Provide follow-up guidance and support for Zend Server and your PHP apps.
Choose the Right Edition
As an IBM i user, you are entitled to a free, one-year license for Zend Server for IBM i.
When you take advantage of the Professional and Enterprise Editions of Zend Server for IBM i, you also gain capabilities such as:
24x7x365 support for your PHP applications.
Tools for real-time application analytics and monitoring.
Tools for improving application performance, deployment, management, and compliance.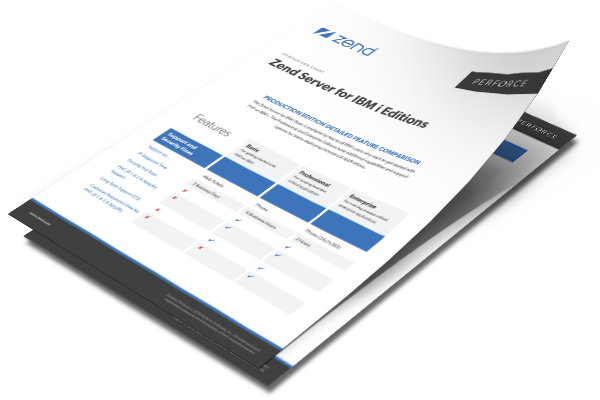 Zend Server Trial
Start your free 30-day trial to see how you can increase PHP app performance, security, and scalability with Zend Server.
Enterprise Services
Review your support and service options. 
Contact Us
Get answers to your questions.